So aside from walking around the downtown, Pensacola has two museums that are totally worth a trip. There's a lighthouse sure, but my favorites are the T. T.
Wentworth
Museum in the Old City Hall and the Naval Aviation Museum on
NAS
Pensacola.
This is the T. T.
Wentworth
Museum. It is totally free (bonus!) and it has some really neat exhibits, including one on the Luna, a Spanish galleon from the mid 1500's that was recently recovered in Pensacola Bay. I was kind of/totally obsessing over the original hex tile floor design.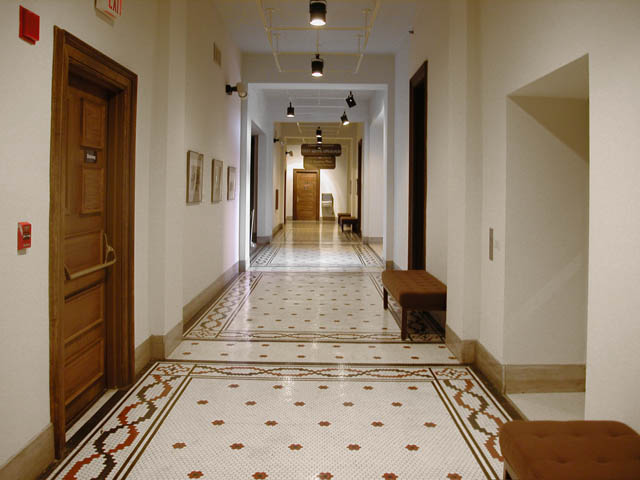 So I'm not a big Aviation buff, but if you are, this place loans many of the planes in the Smithsonian in D.C. so definitely worth a visit. The real gem for me is the architecture on Naval Air Station Pensacola which is spectacular and holds so much history. The base was originally designated a shipyard in 1825 President John Quincy Adams and
Secretary of the Navy
Samuel

Southard
. In 1862, due to the Civil War, most of it was reduced to rubble. Many of the current structures are from the effort to rebuild after the war, including the houses on North Avenue. A handful still survive after the 1906 hurricane. In 1913 Naval Aviation was born in Pensacola and going into WWI the US had 38 naval aviators, 163 enlisted men trained in aviation support, and 54 fixed-wing aircraft, all in Pensacola.
ref
The Chapel and field in front is where generations of Officer Candidate School graduations have taken place.
Then there is the
Mustin
Beach Officer's Club.
As it was in 1948, love that awning.
And then there's the historic housing on North Avenue! Some of these are multiple unit houses now, but how spectacular are those porches?!
Lastly, there's the landmark 1859 lighthouse on
NAS
Pensacola.
Photos by myself, Film North Florida, Robin Sherman,

NAS

Pensacola's

MWR

and Balfour

Beatty

and
Travel Confessions