Oh Friday the 13th! I hope no one is too superstitious but just in case, you will not see me crossing any cats or walking under ladders today.
On another note, I've been dreaming of
grisaille
(which is better than dreaming in grisaille? bad joke) and have been hoarding examples of it at work. Related to brunaille and verdaille, brown and green respectively, these monochromatic paintings in greys convey just as much emotion as a black and white photo. Sure, lots of others have discussed it, but I think inspiration can come from a little art history.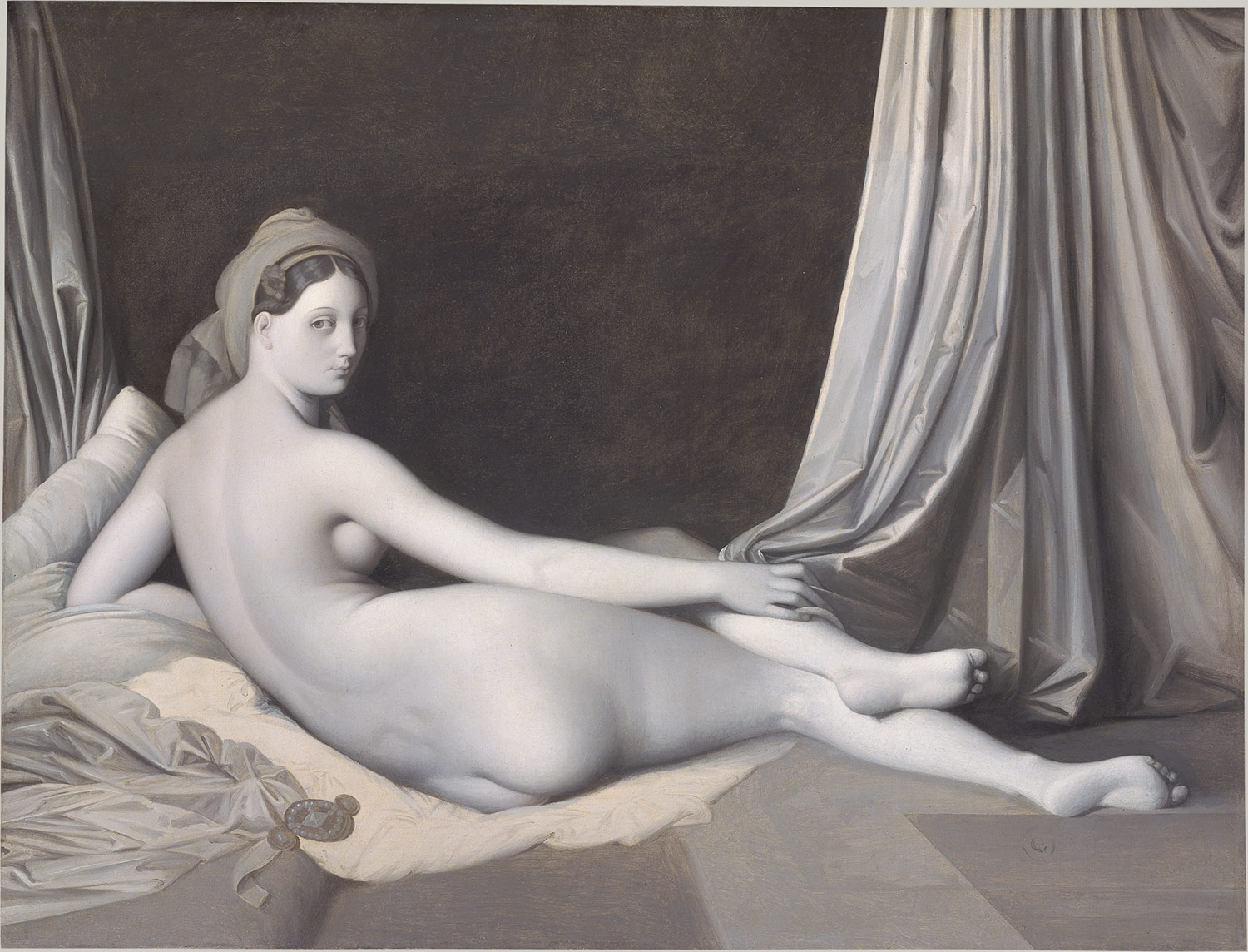 Image via the Met

,
Odalisque in Grisaille, ca. 1824–34, Jean-Auguste-Dominique Ingres
Image via Dr. Decker Kunsthandel,

Albrecht Dürer, Nuremberg, ca. 1510/15
Image via Juliette Aristides, Captive by J Langstaff

Reproduction wallapper via Trouvais/
Holly Alderman
And it certainly has a place in decor.
Images by
Decorative Imaging in the 2006 Kips Bay Show House,
House Beautiful

via Pure Style Home, Downeast Dilettante, Willow Decor and of course Architect Design. Also by Mrs. Howard Personal Shopper via SW Design
And everyone loves a de Gournay
Images via the de Gournay website
Images via cote de texas from the de Gournay website
But I've been eyeing the grisaille at Zuber.
Image via Sybaritic
My favorite being "Les Courses de Chevaux"
Image via Christies, SW Design and What Is James Wearing
Now, time to throw a little salt over the shoulder...