Double whammy high-low between yesterday and today, because I love you guys and gals. A blog I often read (even though blogger will not let me follow, grr technology) is Brooke Giannetti's
Velvet and Linen
. I've been reading her blog, and then book, for years. Well the other day she posted this super fantastic visit with
Nadine and Lars Bolander
. I spotted this little gem in some of her photos.
image by Brooke Giannetti

And it just so happens for the past few weeks I've been looking at these. From World Market for $299, the
Indonesian Bench.
And then Restoration Hardware's 19th Century Chippendale Bench for $1725.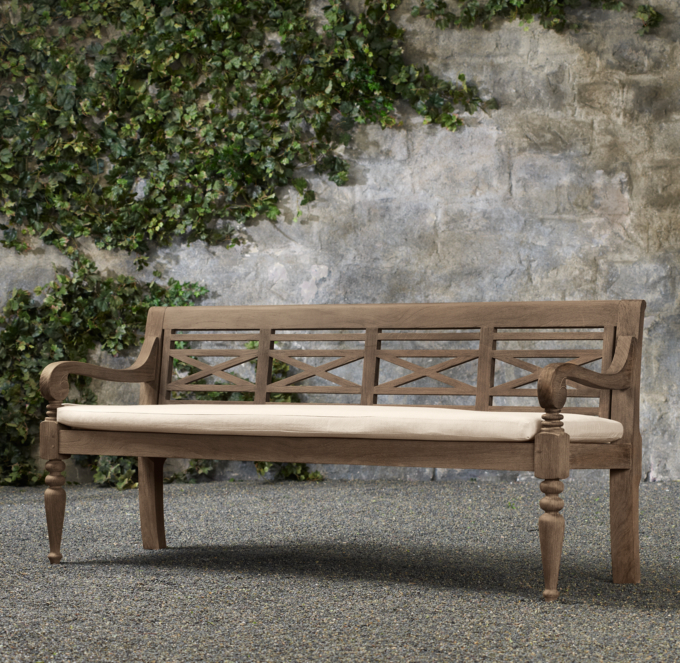 So, how are you celebrating today? I'm always so curious as to how candies and chocolate evolved from a
holiday of the saints
. Hey better than Capone's
massacre
, no? Well if you are still looking for a gift, what about this
ring set
? Just kidding. Happy Valentine's Day.