A few years ago I bought a pearl nautilus and had no idea what to do with it. I recently decided to adhere it to a base. I was inspired by these nautilus shells, originally oldies from WS Home.
And some of these
I brought home a small glass candlestick holder, turned it upside down and hot glued it. Very simple but it worked! Also, it would have been so pretty on a silver base but I loved the angular glass.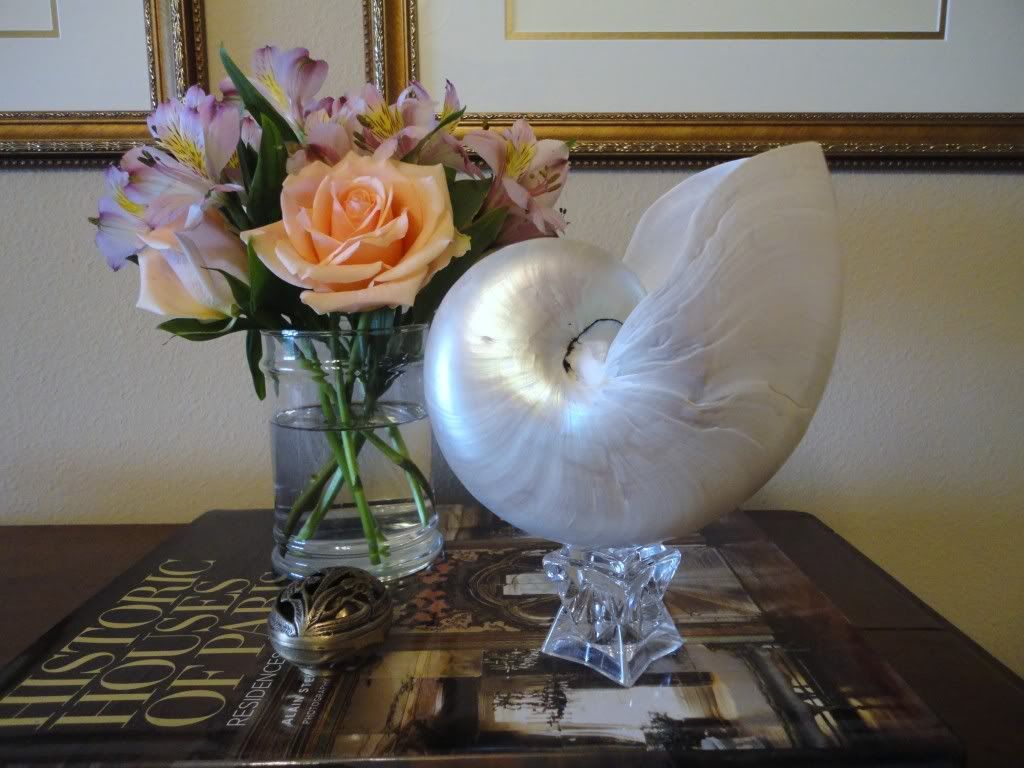 Lastly, how amazing is this? Nautilus Shell Centerpiece Lamp, Tiffany Studios, c. 1910. Richard H. Driehaus Museum.