Mrs. Vanderbilt added quite a bit of fun to the property including this very inviting "Playhouse"
Lots of taxidermy. It is also the only structure on the property designed by a professional architect but happens to be the least structurally sound and has required the most repair.
As Photographed in 1940 for Life Magazine
Which naturally features an adjacent en plein air bowling alley. Replete with original (and working) return.
Photo from Martha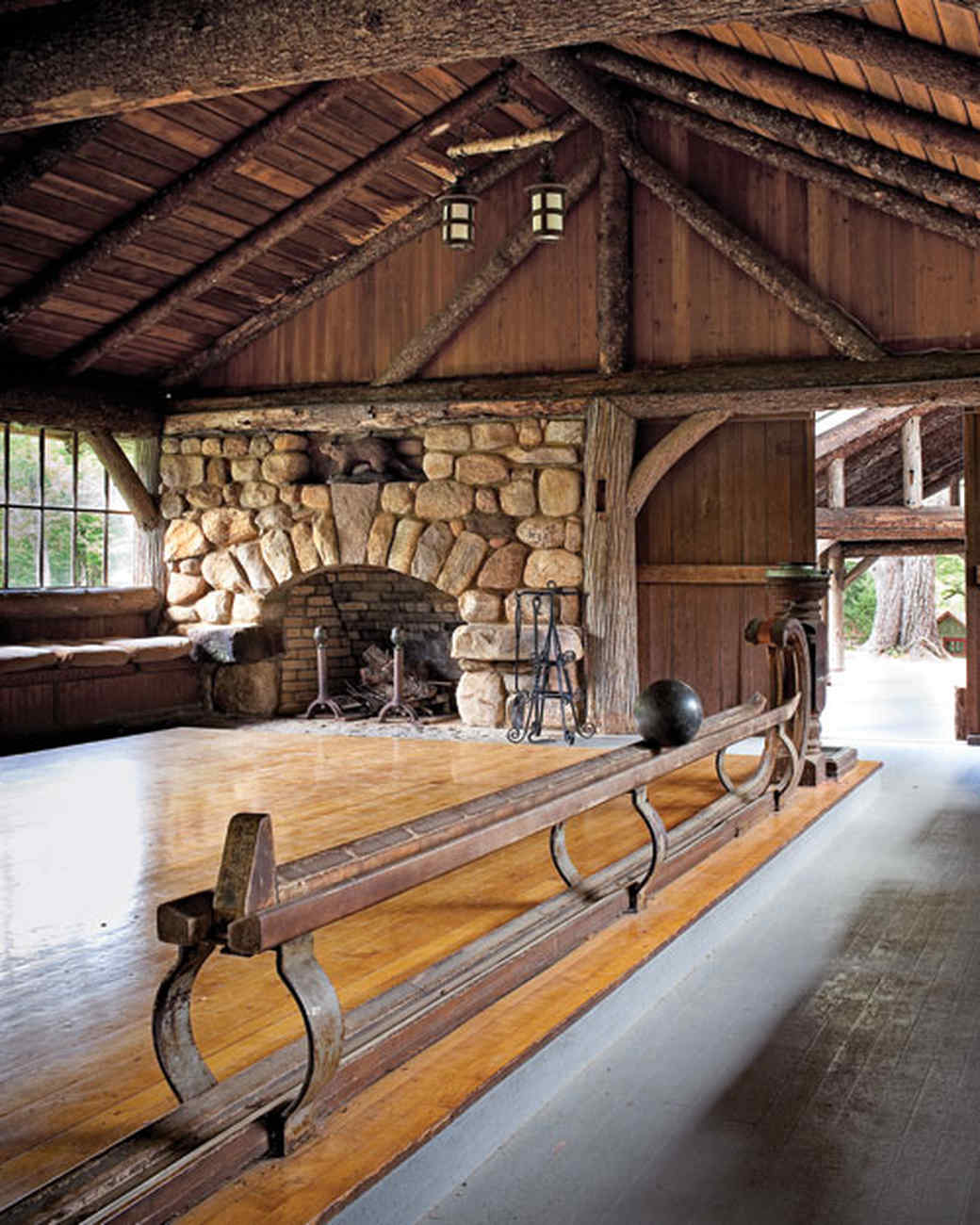 And of course, decor for all seasons
One last thing, I thought these twin cottages were my favorite. Still used by visiting family (although the property is in the care of
Sagamore Institute of the Adirondacks)
these were built by Mrs. Vanderbilt for her children, this is one of the two.