One of my favorite stores here in Japan is Muji. I had forgotten about it until I stopped in the other day. I don't even identify with their aesthetic but the utter completeness of it makes me want to buy kraft paper notebooks, red rain boots and blond wood furniture like it going out of style. I like to think of it as an enlightened Ikea.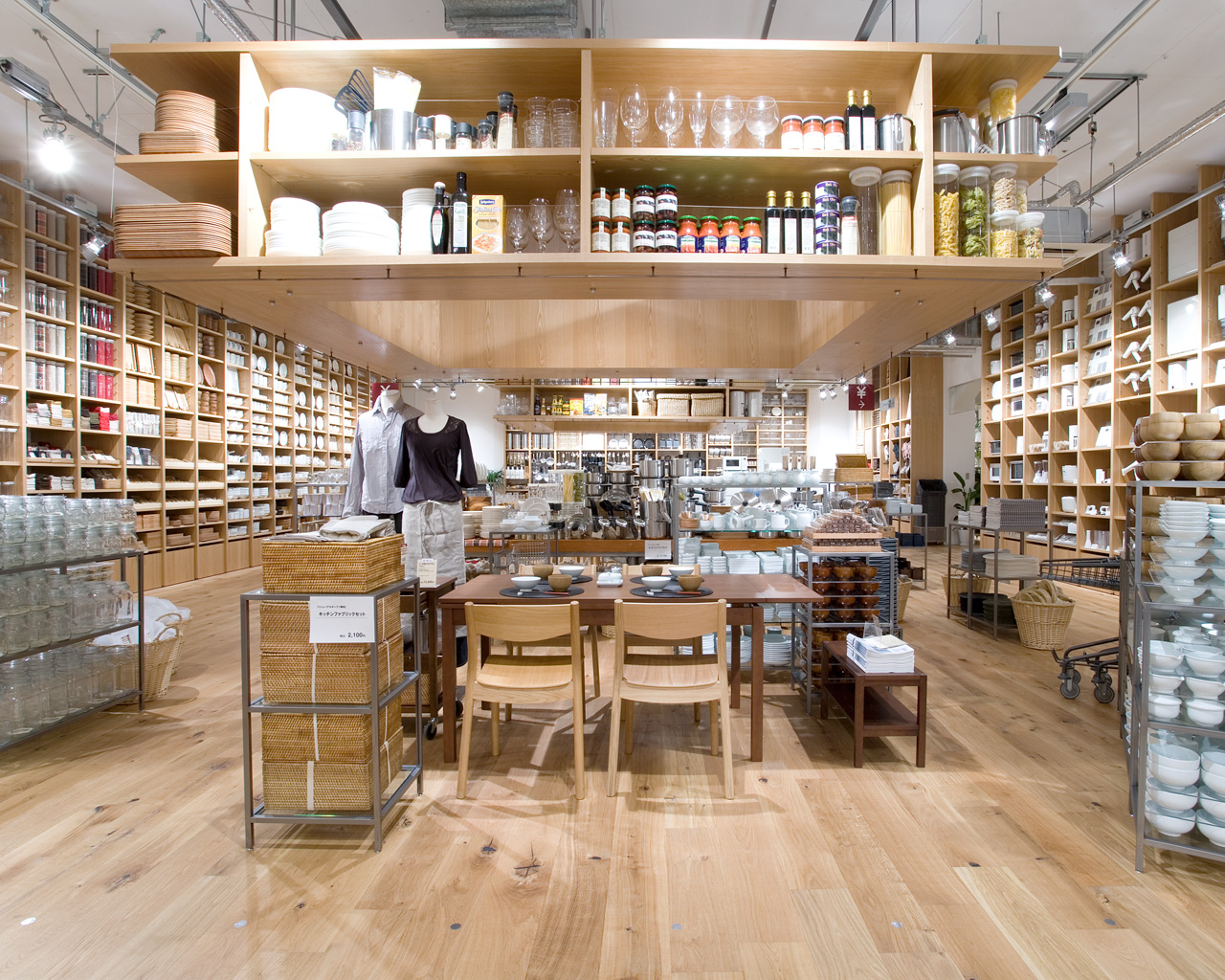 I know there are a few shops in NYC and London as well as a handful of
other cities
. Beware, you'll find yourself buying a lot of things you don't need because, well they're pretty.
Images from Muji.com and here and here and here